Multiroom Remodel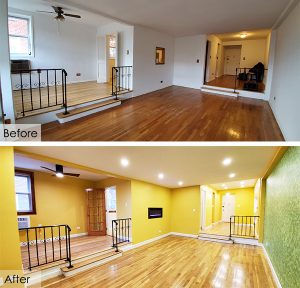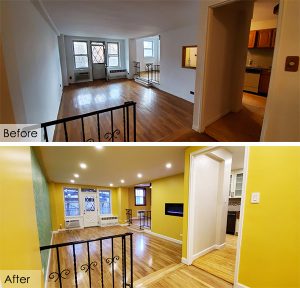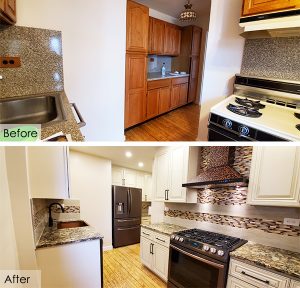 First I found the perfect apartment, and then a friend told me about Beyond Design and Remodeling, Kevin Parker and team.     The Beyond Design Team is professional, knowledgeable, responsible, and a considerate bunch! The team met most of my needs, and did extra work to make me happy if the expectations were slightly skewed.
Today my perfect apartment is fabulous!   It's what I dreamed off.    Christina found the perfect blue bathroom tiles, and the wonderful countertops that really tied together the kitchen concept.    The wonderful work of Mr. Yin, a "mister do-it-all." The beautifully wood work around the windows, to  the  distinguished feature green wall and inlay shelving are the special touches of  Mr. Yin and the design team.  Mr.  Lloyd, I hope to visit with you again soon, our talks were special-thank you.
This team comes highly recommended , they provide genuine one-on-one services, pay attention to detail, and they more then deliver on time.   This team was able to get me into my dream home  during the height of the COVID pandemic, got me in just before the shutdown-that alone is commendable and shows the dedication and commitment that Kevin, and his team has towards their clients.
Those of you who are considering the Beyond  Design  team, considered no more.  Take a closer look at the before and after.  Convinced?     Yes, no one is perfect, but Beyond Design will always be my #1 choice!    Thanks for everything Kevin and Team.